René Hummelmose has always focused on running a low-cost operation. This has now resulted in some challenges at his herd.
Currently René Hummelmose has animals on five different locations. By building a new barn for youngstock and dry cows, it will now be possible to only have cows and heifers on two different locations.
"Currently we sort which heifers need to come home to the main facility every week. This can easily take all morning for two people which adds up to many hours during a year" says René Hummelmose.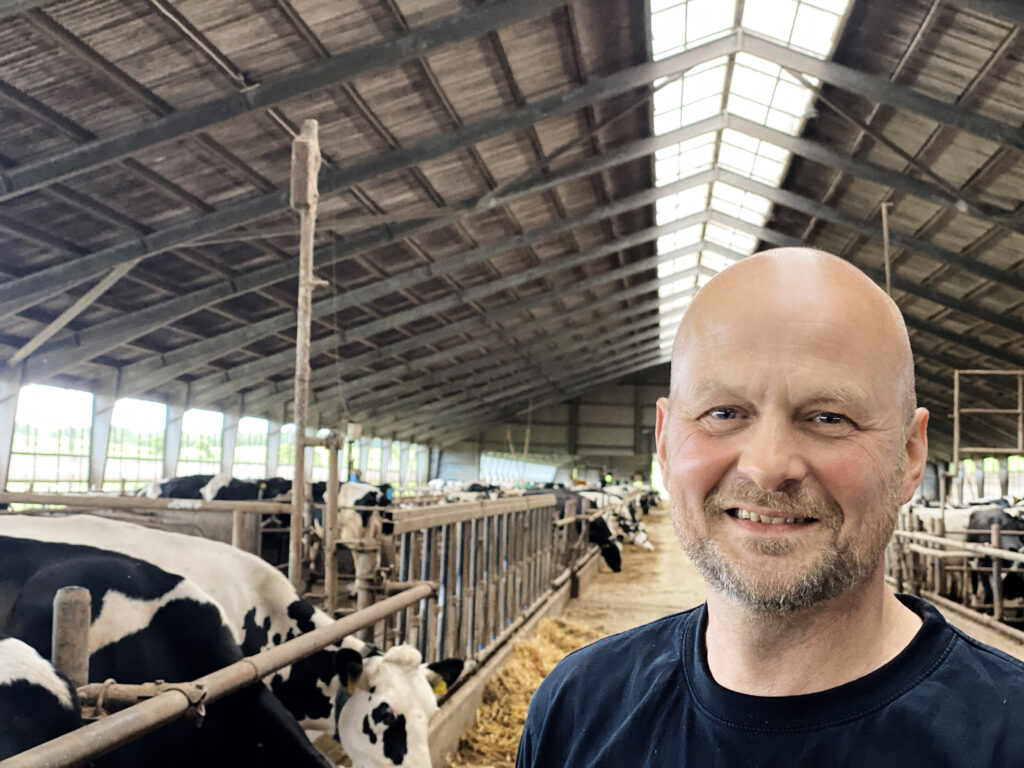 Low cost
The philosophy behind the way René Hummelmose runs his farm and increases his bottom line is low cost. This is also reflected in the way the new barn is being built.
"We have sandbedding instead of mattresses because it is cheaper, and our curtains are manual not automatic".
It is also the low-cost philosophy that initially led to the cows and heifers being spread out on five locations.
"We had the opportunity to make some very good rental agreements, so it was cheaper to rent compared to building a new barn," he says. The downside has according to René Hummelmose been all the hassle and extra work this has resulted in. I'm tired of using so much time sorting and moving animals around," he says and adds "the increase in wages also challenges the low-cost philosophy."
Several reasons for the new barn
There are several reasons behind the decision to build a new stable for René Hummelmose. One of his rental agreements couldn't be renewed, and the time spent and hassle of having the animals spread on several locations became too much.
"We also have too many heifers with bad legs, because they have been raised in old barns," says René Hummelmose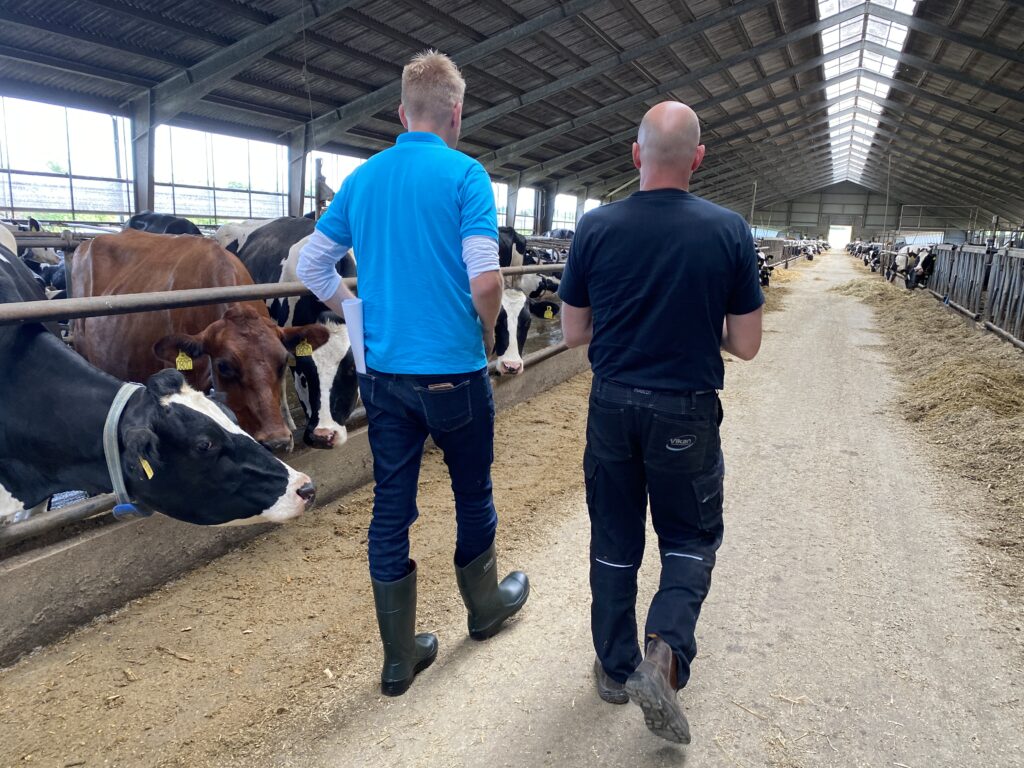 SimHerd helped make the decision
When the idea of building a new barn started growing, René Hummelmose reached out to his VikingDanmark breeding advisor, who put him in contact with SimHerd. After an introduction to the current problem, SimHerd then estimated the effect of building a new barn.
"The SimHerd calculation has been very useful for me. It gave me an answer to what effect the changes we were going to make on the farm were going to be. It has been a good aid", says René Hummelmose, who has also used the calculations in the dialog with his bank, to help convince them it was a sound investment.
The calculations include several strategic changes René Hummelmose is going to make in connection with building the new barn. Previously he has used a bull for the heifers, but in the future the best heifers will be inseminated with sexed semen and a larger proportion of the cows will be inseminated with beef semen.
Herd expansion an extra bonus
His overall breeding goal will remain the same. René wants cows with a high yield, that can look after themselves with little intervention. He is looking forward to selling his beef x dairy bull calves at a higher value than purebred bull calves.
In the calculations, the number of cows has also been increased.
"With the new barn, it has made it possible to expand the herd with 50 cows" he says and explains that he also considered the possibility of buying in all youngstock instead of building a new barn. However, his herd has a size, that would make it difficult to get all youngstock from a single producer. This would mean a risk of diseases. "We have previously had Salmonella, and it is therefore very important for us to have a closed system to avoid contamination," he says.
If you are interested in a SimHerd calculation at your herd – please feel free to contact us.