Your path to interactive consulting
We have already developed Dashboards for the breeding advisors in VikingDanmark, Växa in Sweden and TINE in Norway. This enables the breeding advisors to set up the right breeding strategy together with the farmer, based on the individual needs and price assumptions of the individual farm, in an easy and interactive way. Within the next few years, the skilled vets from Dyrlæger og Ko will also get their own dashboard, where they can work with disease prevention, infection protection, and climate measures. All our dashboards are built in Power BI, which makes it possible to adapt the content to the needs and wishes of the individual company.
Contact us for more information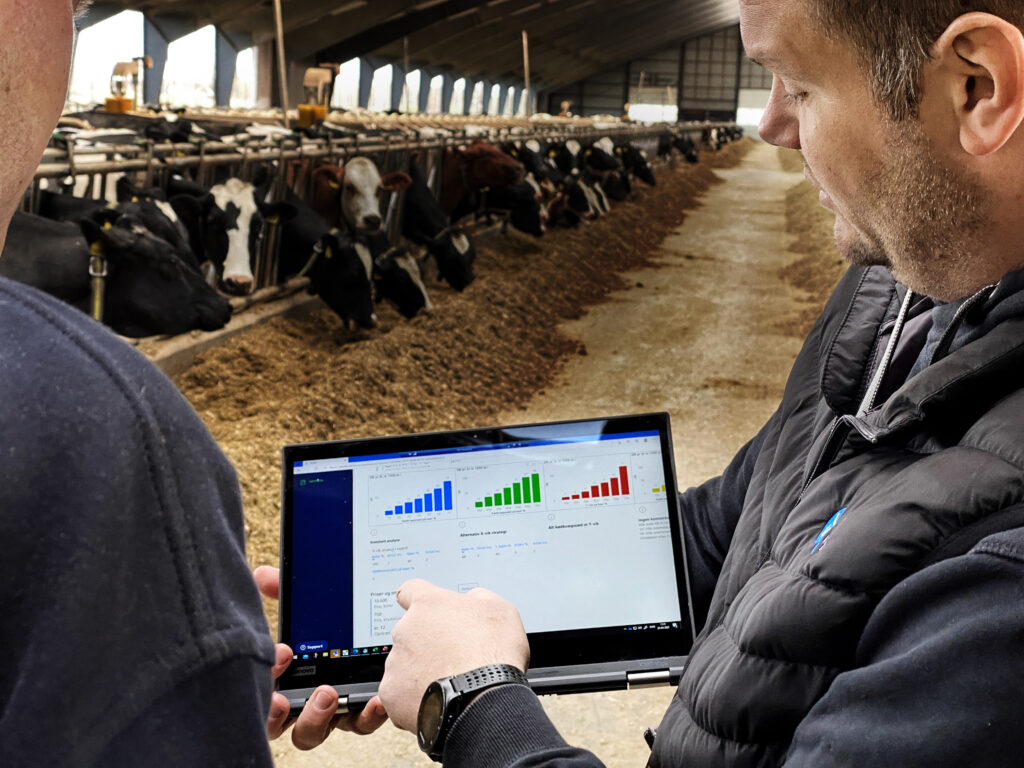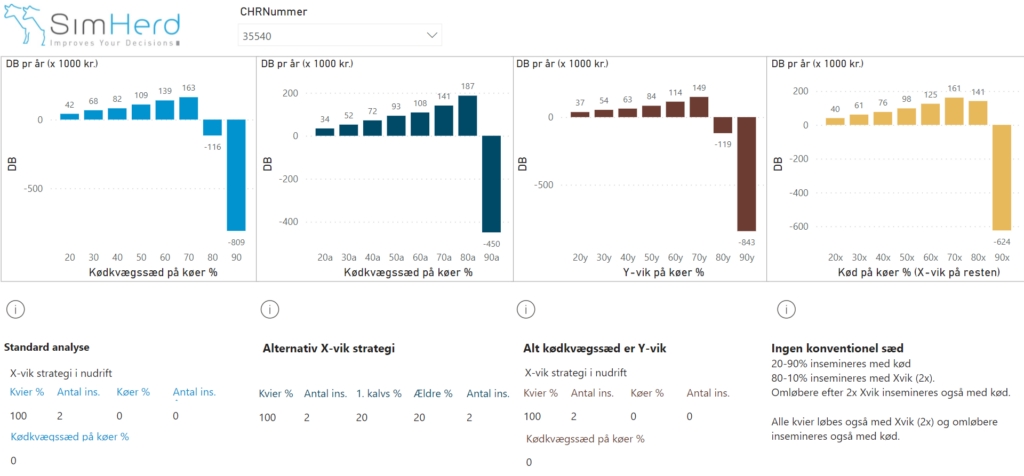 Case: How can the Viking-Dashboard assist in the breeding advisory service?
It shows the economically optimal strategy for using sexed semen, beef semen, sexed beef semen and genomic testing based on the herd's own production key figures
It gives you the opportunity to examine the meaning of heifer prices, crossbred calves, and breeding costs
It shows you the value of improving heifer and cow fertility and whether there is money in extended lactation
The analyzes are made centrally by SimHerd experts and provided locally by consulting experts with knowledge of the herd